Soar to Empower
What is the SOAR Analysis?
A SOAR Analysis* is a generative framework, which guides strategic conversations to illuminate current strengths and opportunities and create a vision of future aspirations and the results they will bring.  *(Adapted from the work of Jackie Stavros) 
In contrast to SWOT Analysis, the SOAR model uses an appreciative approach to focus the organization on what is known to work, rather than internal weaknesses or perceived threats that might not eventuate. Building on strengths requires less effort and resources than trying to correct weaknesses. The technique is more action-oriented than a SWOT and is focused on outcomes.
On Day 1, we will hear from leaders across the university as they share their passions, pursuits, and projects which align with the five top ideas from the 2020 Empower retreat.
As part of the audience, you will conduct a Strengths, Opportunities, Aspirations, Results (SOAR) analysis to evaluate how the idea guides the ASU IT community to focus on its strengths while looking toward the future.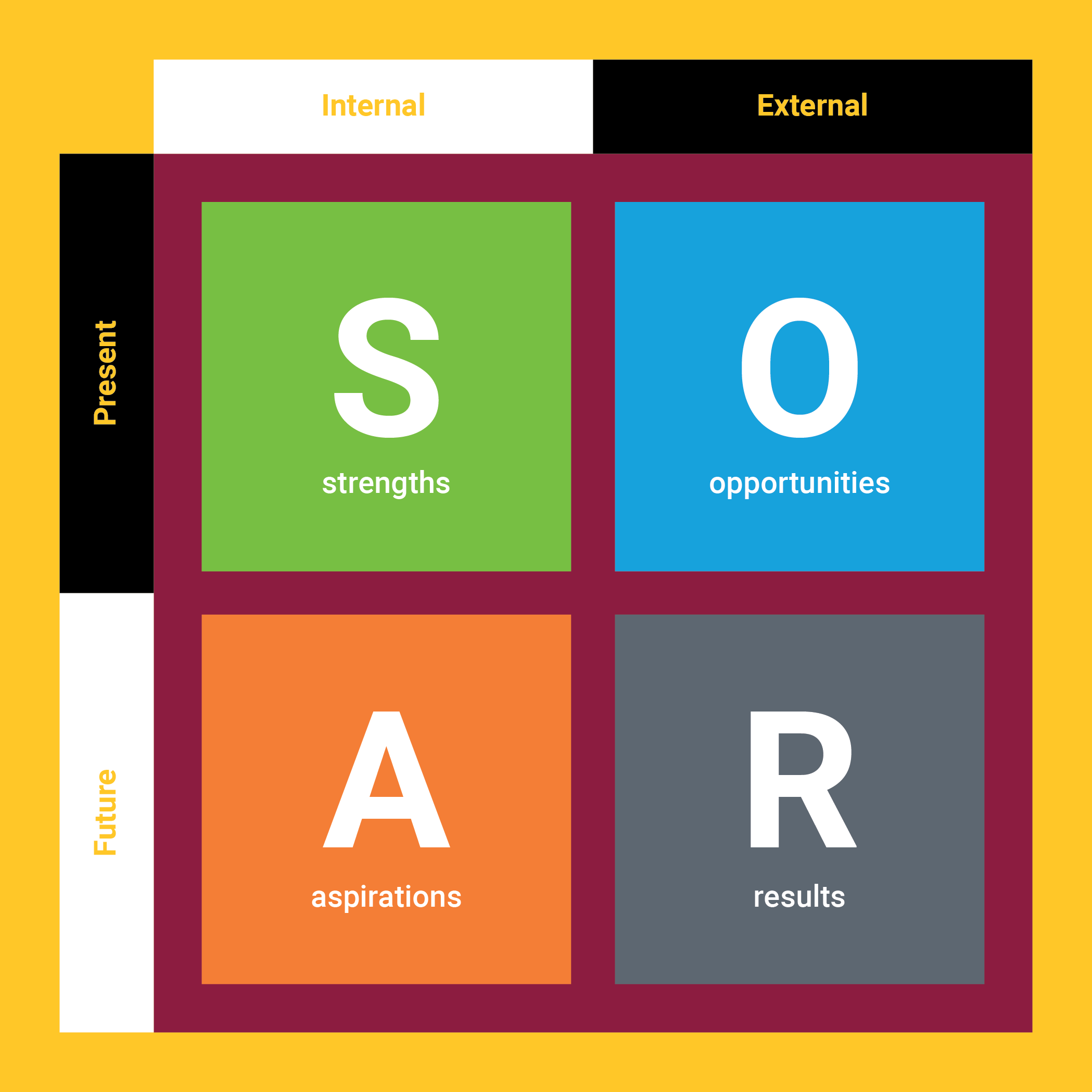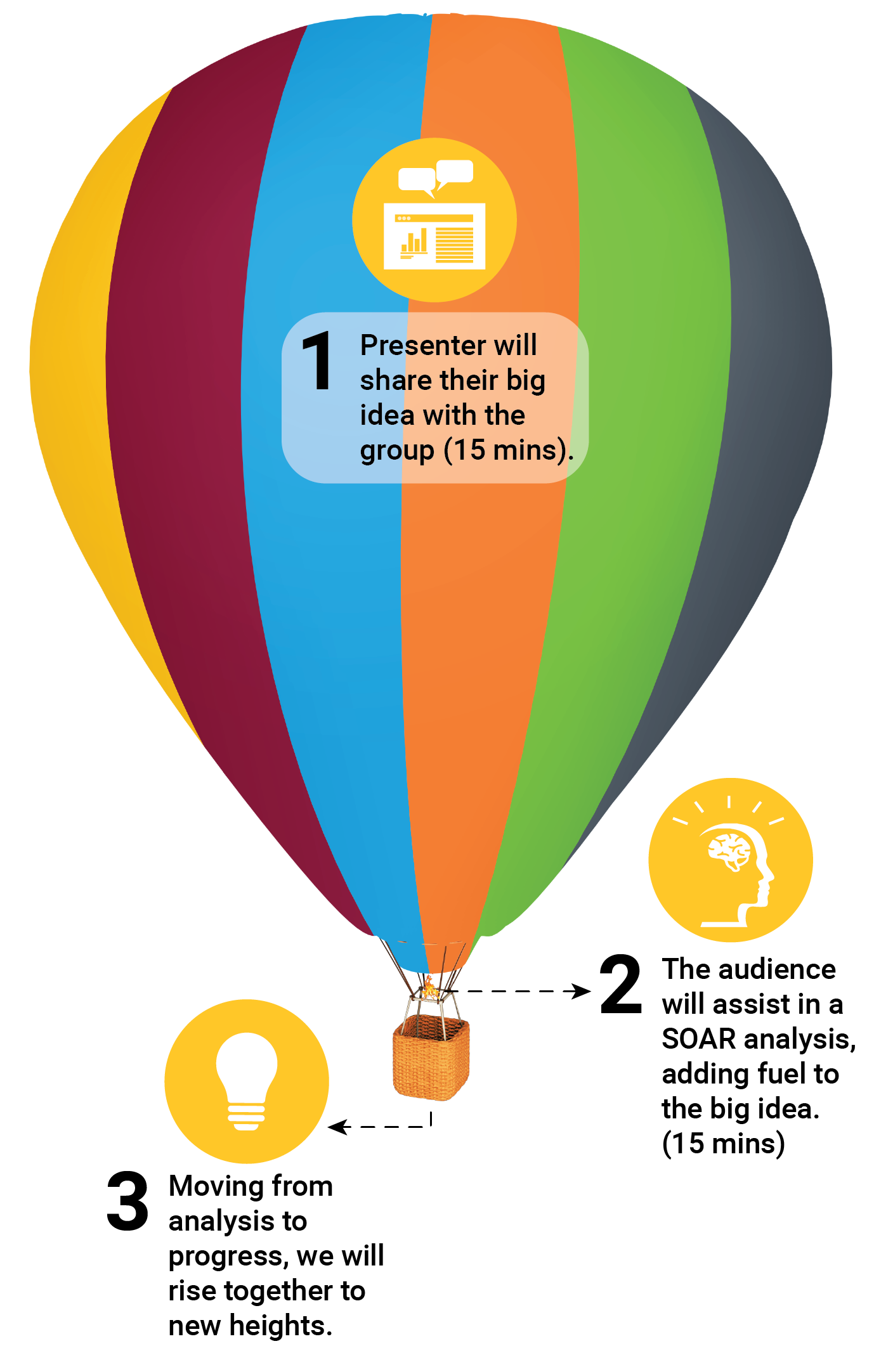 While you are listening to the presentation, ask yourself: 
What is the greatest strength of this idea? What assets and strengths will we preserve and build on? Determine what you can leverage and build on to seize the opportunities you decide to pursue. 

What are the best opportunities? What are our most interesting and potent opportunities? Identify the opportunities that will help this idea take flight. 

What is the preferred future aspiration of this idea? What do we care deeply about and aspire to impact? Build this from the strengths and opportunities that both challenge and inspire both the presenter and the university as a whole

What are the measurable results that will tell us if the ideas have achieved the projected vision of the future? What are the measurable results that will tell us we are making our intended impact? For this exercise, think of no more than three goals. 
Want to learn more about SOAR?
To better understand the "essence" of the SOAR model and familiarize yourself with its successes, please visit this article by Dr. Jackie Stavros. Stavros' publication in AI Practitioner outlines the first applications of the SOAR framework, as well as expands upon its guiding principles and real-life application. Moreover, it offers predictions for the trajectory of SOAR, and provides opportunities for the reader to enhance their understanding and look towards the future with this insightful framework.