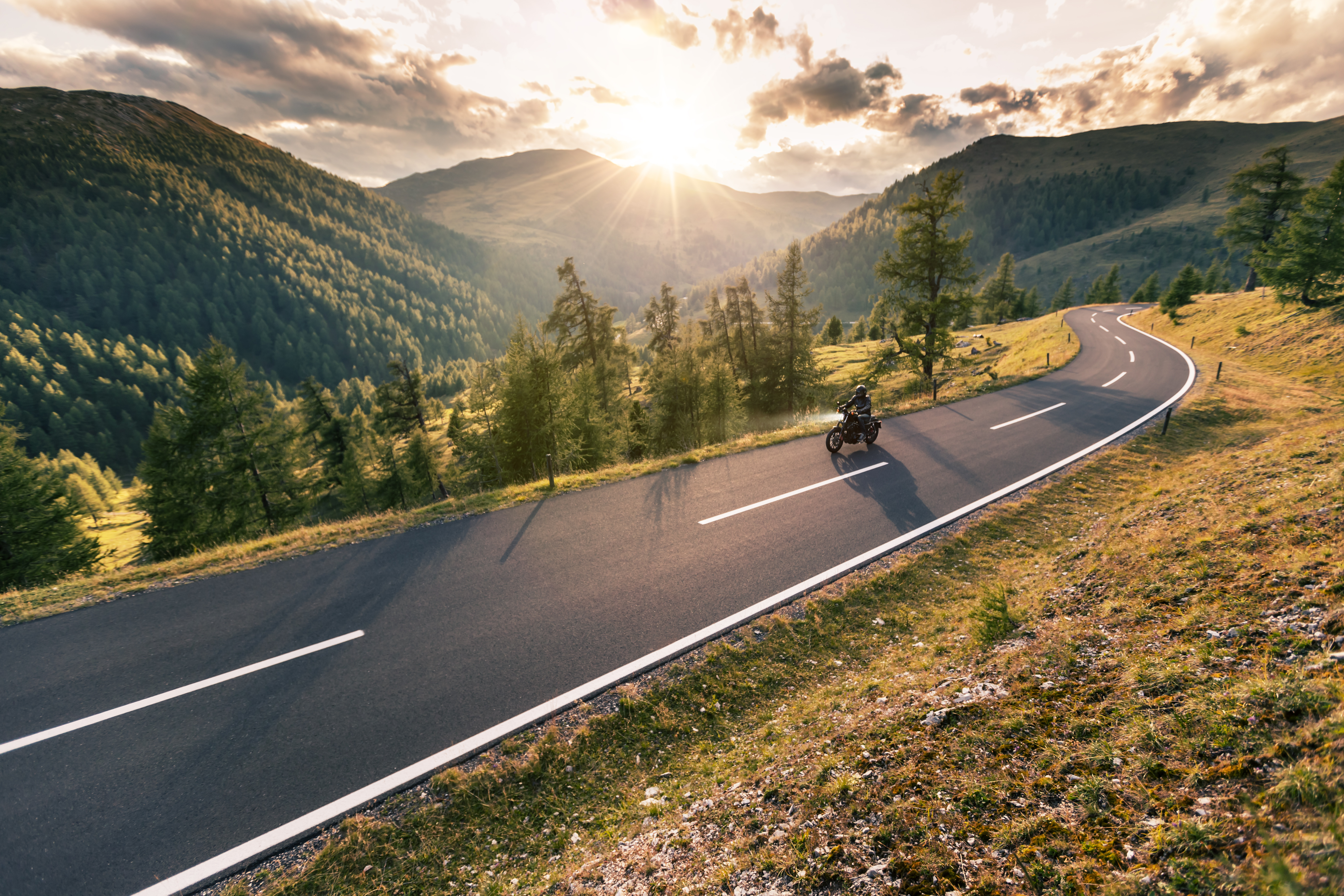 2022 Digital Trust Summit
Navigate digital worlds with confidence.
October 12, 2022 | 9 a.m. - 3:15 p.m. MST | Virtual
Join us at the 2022 Digital Trust Summit!
 Digital trust centers on the relationships between people and the digital environments they navigate. Are they confident in their privacy? Are they safe? Is there transparency?
At ASU's second Digital Trust Summit on October 12, we will explore the convergence of cybersecurity and data privacy for social impact. 
Each year, October marks Cybersecurity Awareness Month, and ASU campaigns to impart a greater understanding of what it takes to be #BeCyberSmart. ASU's Digital Trust Summit is the cornerstone of this effort, bringing together trust professionals, students, researchers, and technologists to explore how we can traverse digital realms with greater assurance. Join us as we cultivate community and share/shape emergent best practices in trust.
 Addressing security equity

Digital fluency is a matter of equity in education. How do we ensure ALL people have access to the tools and knowledge to ensure they are protecting their data? How can we help our own families, institutions and communities?

 Re-designing consent

What did you just consent to? If you've ever clicked on a Terms of Service, you know the language is dense and hard to follow. How can we improve the transparency of that process?


 

Open-source trust technologies
How can blockchain, NFTs and other innovative technologies help us solve society's pressing challenges? How can existing proof points at ASU help shape new approaches? 

 Creative explorations of trust

It takes bold experimentation and a catalyzing community to advance this field. Learn about initiatives, partnerships and new careers that are uncovering emergent approaches to and applications of cybersecurity and privacy. Skills and workforce for 2030, here we come!
Browse the agenda
October 12, 2022 | Online
All times are MST.
9:00 a.m.
Welcome from ASU's Chief Information Security & Digital Trust Officer, Donna Kidwell 
9:30 a.m.

Plenary:

Cybersecurity & Privacy: Our Role in Maintaining Trust
Stacy Janes, Head of Cybersecurity, Waymo
Gabe Drucker, Senior Counsel, Privacy and Product, Waymo

The future of cybersecurity will rely on ushering in a new kind of digital trust professional. What new roles will exist in cybersecurity that do not exist today? What vital skills are needed to proactively manage new threats and blurred social boundaries? And how do we get more people outside of engineering into cybersecurity? Experts from Waymo – leaders in mobility and self-driving vehicles – address these questions and more in a session illuminating the next state of the field.

10:15 a.m.

Consent and sensibility: What did I just sign?

If you've agreed to terms and conditions without reading them, you're not alone – around 97% of adults between 18 and 34 don't read the Terms of Service. The problem is you may not be aware of what you're opting into or what rights you're signing away. (Read: you have no idea what companies are doing with your personal information.)

 

Just because the language is complex and lengthy doesn't mean it's not important; it's about building a relationship of trust between you and the entity collecting your data.

 

During this panel discussion, hear from students, scholars, leaders and researchers who are coming together to re-conceptualize consent for the digital age. They'll discuss new models and processes needed for consent, sharing real examples along the way. Ultimately, we must ask ourselves, "What information do we really care about?"

Moderator: Joanna Grama, Vice President at Vantage Technology Consulting Group

Ben Gansky, PhD student at Arizona State University

Bogdana Rakova, Senior Trustworthy AI Fellow, Mozilla Foundation
Tushar Tyagi, Undergrad at Arizona State University
Jamie Winterton, Director of Research, ASU Global Security Initiative 

11:00 a.m. 

Plenary: 

Insider threats in a hybrid world


Deborah Watson, Resident CISO at Proofpoint
11:45 a.m.

Blue Sky Chat with 

Shailaja

  Shankar, SVP & GM, Security Business Group, CISCO

When it comes to digital trust, what's our dream state? Join Senior Vice President and General Manager of the Cisco Security Business Group and our own CISDTO Donna Kidwell for a discussion of what is – and would could be. Both leaders will address creative prompts that showcase their visions for the future of the field and how we interact in digital worlds.

12:30 p.m.
Lunch and Roundtable discussion with industry experts: Security Poverty Line and State discussion


Moderator:

Donna Kidwell, Chief Information Security & Digital Trust Officer, ASU


Joseph Bettencourt, Sales Professional and Customer Champion at Thales
Jason Edelstein, Manager of Customer Assurance at Crowdstrike 
Jeff Hooper, Senior Sales Engineer at Gemalto, a Thales Group Company
Chloe Medosch, Customer Success, Public Sector at Cloudflare, Inc.
Ryan Murray, Deputy State Chief Information Security Officer at State of Arizona
1:20 p.m. 

Panel: 

Open Science, Open Source: Innovation for All

Emerging trust technologies like blockchain can be expensive to build with – and the technical skills to deploy it are still relatively scarce. Code acts as the complex building blocks of trust technologies; so when code is open-sourced, and becoming publicly accessible, everyone can design with more secure, higher-quality building blocks. 
 

As open-source code becomes more available, there is more opportunity to use it to create custom societal solutions. Join this panel as open-source leaders and advocates share their perspectives on the role of open-sourced everything in advancing healthcare research and innovation. The discussion will be moderated by the CIO of ASU's Knowledge Enterprise who will speak of the university's commitment to inspire and support research that benefits the public, with ASU, recently ranked 8th among worldwide universities granted U.S. utility patents.
 

Moderated by: Sean Dudley, Assistant Vice President and Chief Research Information Officer, Research Technology, ASU 
Panelists: 
Ben Gansky, PhD student at Arizona State University

Jim St. Clair, Linux Foundation Public Health
Janet Walkow, Clinical Professor of Molecular Pharmaceutics and Drug Delivery, The University of Texas at Austin and Executive Director & Chief Technology Officer, Drug Dynamics Institute
 

2:15 p.m. 

Plenary: The Road to Equity with Crowdstrike 

 

Jason Edelstein, Manager of Customer Assurance at Crowdstrike 

Visibility, community-led innovation and policy are trip essentials on the road to equity. While access to the proper tools and knowledge is drastically uneven across the United States (and not always guaranteed), federal funding of programs like E-Rate and recent large investments in broadband infrastructure are helping to close the gap. Knowing this, it's vital for students to  learn to traverse the digital world safely.

 

At this session hosted by Crowdstrike, presenters will highlight the opportunities for organizations, institutions and governments to partner in ways that increase the visibility of and skills around cybersecurity and digital trust. 

2:45 p.m.
Closing remarks: Bringing it all together
Get your Summit roadmap and scenic Zoom background here!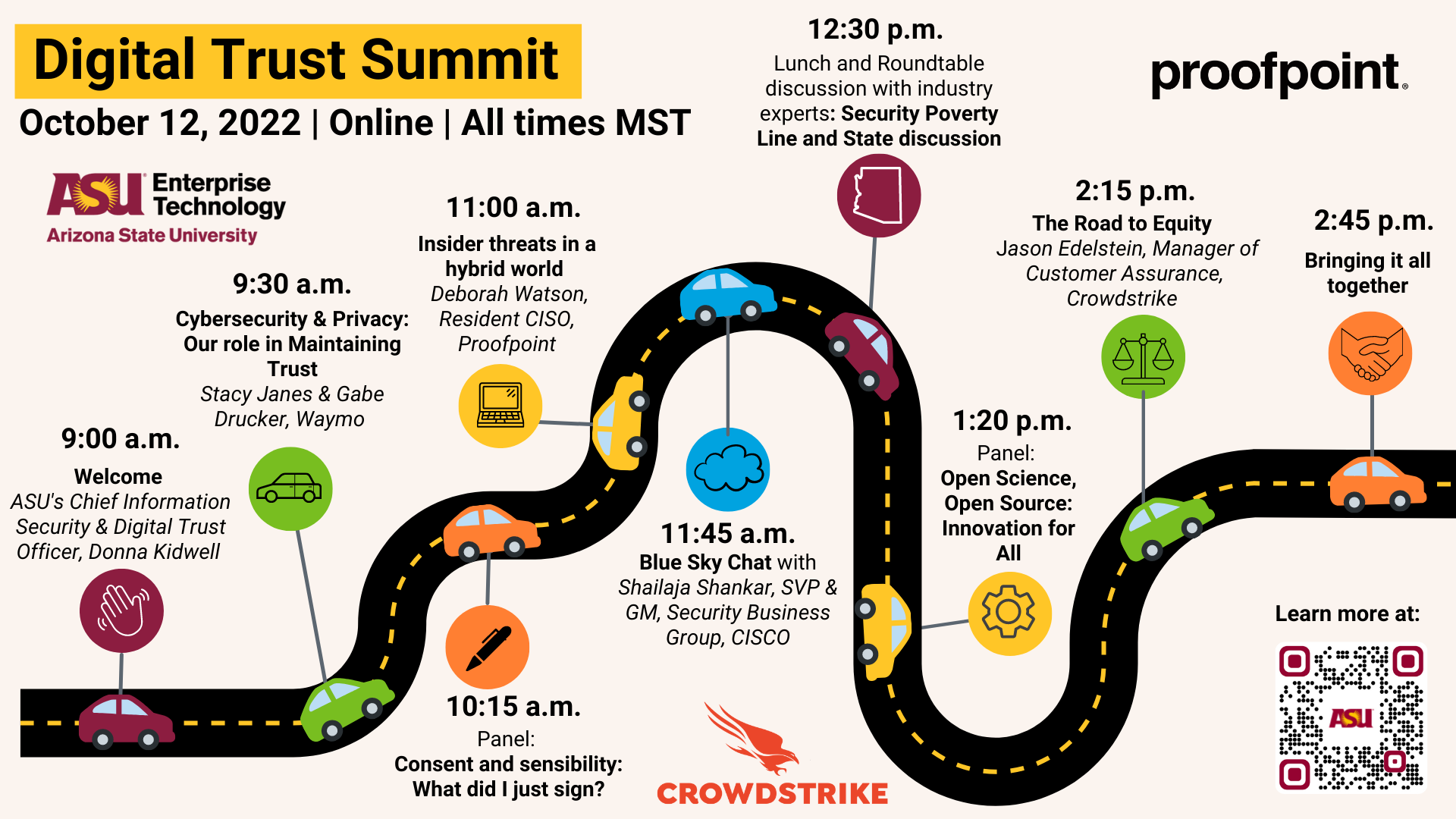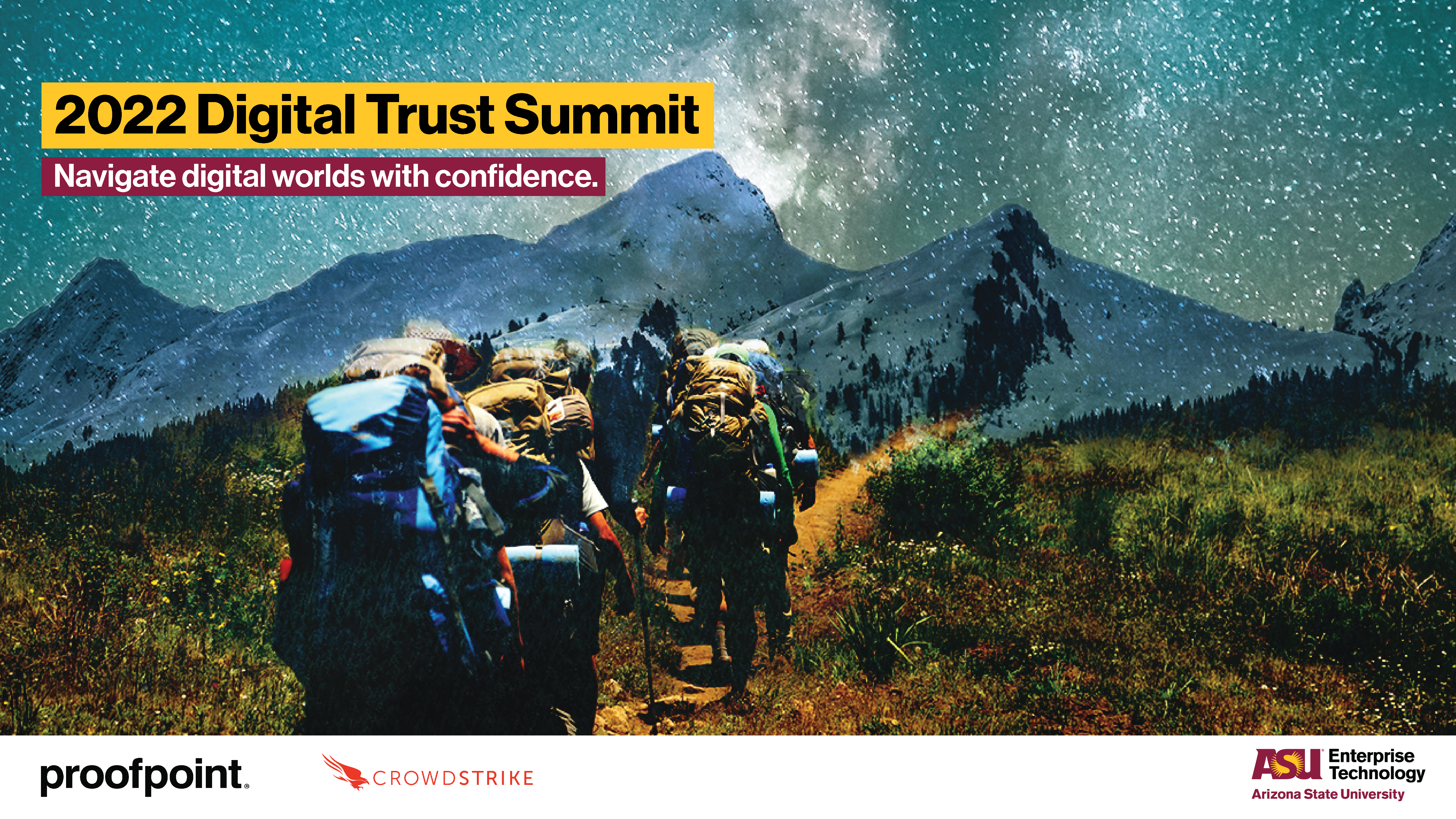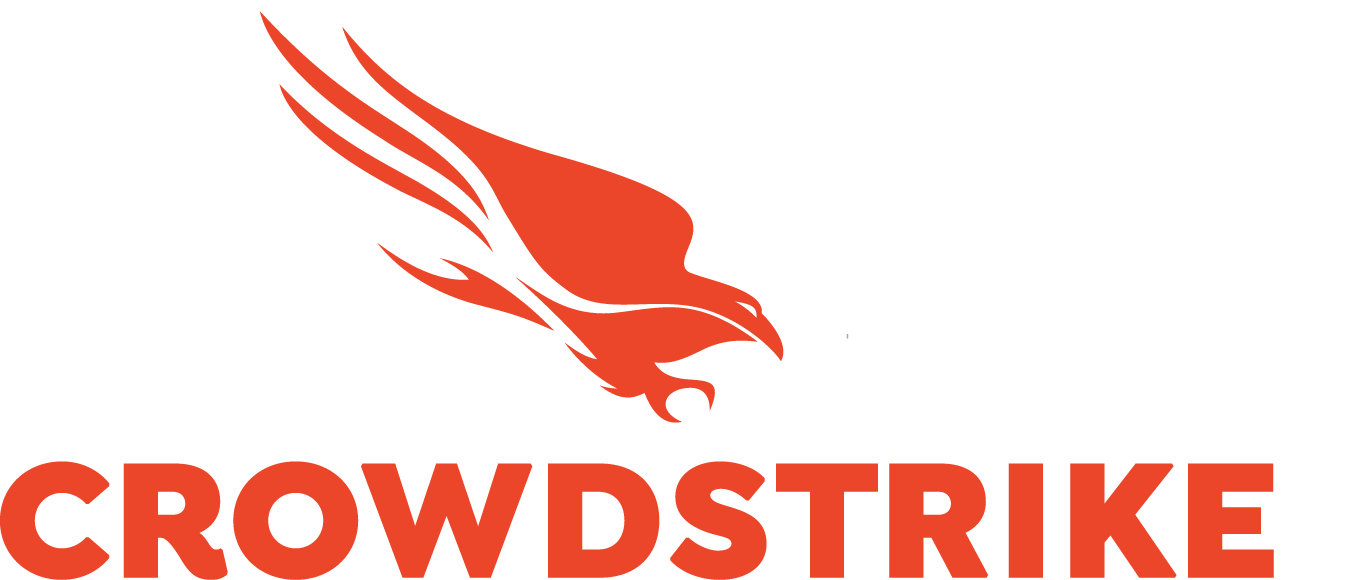 Bringing areas together, including:
 

Technology solutions in development like Pocket
 

Blockchain-related efforts