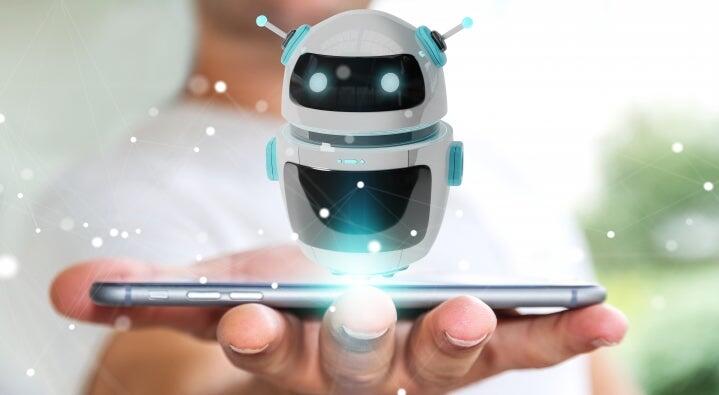 ASU's Smart City Cloud Innovation Center is "working backwards" to innovate the future
Editor's note: Special thanks to the ASU CIC team for contributing their insights and experiences, including Ryan Hendrix, General Manager, ASU; Jubleen Vilku, Program Manager, AWS; and Jason Whittet, Digital Innovation Lead, AWS.
From campus to community, Arizona State University remains committed to advancing smart technology initiatives. One such notable partnership is the ASU Smart City Cloud Innovation Center, powered by Amazon Web Services. Known as "the CIC" (pronounced "kick"), these collaborations bring together ASU faculty, professors, students and technologists to help organizational leaders ideate possible solutions for current challenges and design an innovative approach using technology.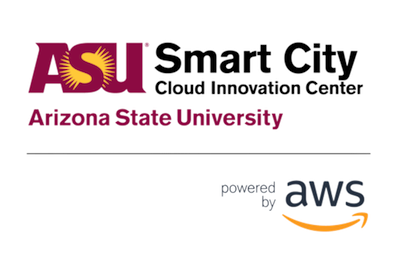 To drive forward these efforts, the CIC employs Amazon's innovation process known as "workingbackwards," which puts the customer at the center of the discussion and designs a solution based on their needs. This process enables community members to better navigate current digital transformations and develop free, open-source prototypes of the possible solutions.  
Since its launch in March 2019, ASU's CIC is already having a tremendous impact through partnerships with cities — locally, regionally and globally — as highlighted in the following examples.
Streamlining data for increased information access
In today's technology-enabled world, designing processes to make resource-sharing and data innovation possible helps cities make better informed decisions that improve services and increase resources for their residents. 
Service begins in one's community. Through ASU CIC's partnership with the Greater Phoenix Economic Council, the New American University's twenty-two neighboring municipalities now have a prototype for a data-sharing platform that allows targeted opportunities for economic growth. Using artificial intelligence and machine learning, multiple points of business-related intelligence are organized to support economic growth throughout the Valley.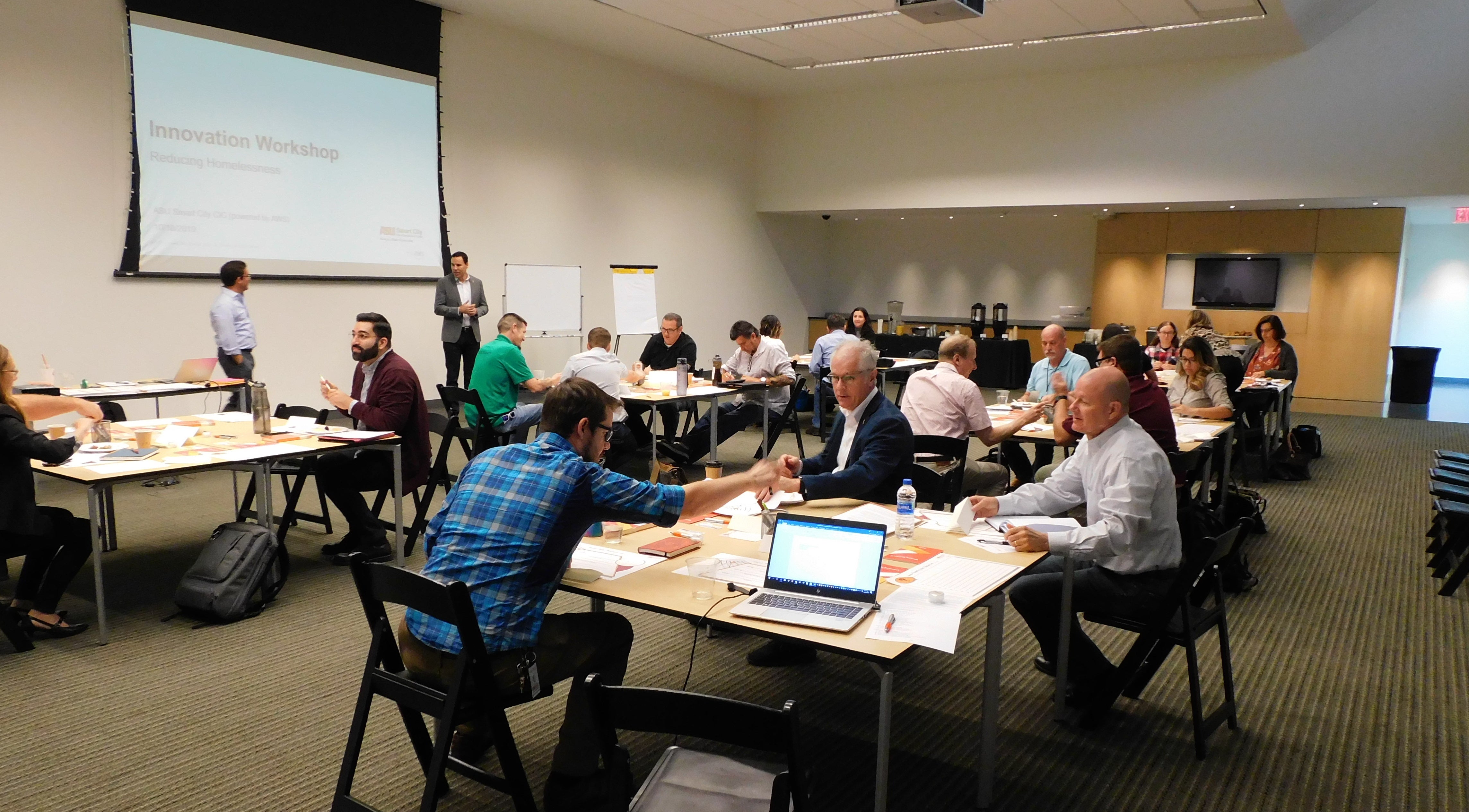 ASU CIC's influence reaches beyond the region to New Mexico, where they partnered with the City of Albuquerque Police Department to unify an approach to centralized information among numerous department-housed databases into the Duke City Heartbeat. Through the prototype, crime data and other statistical information are efficiently hosted under one operating system, which can help the police department more effectively serve and protect the 550,000 people in America's 32nd largest municipality.
Most recently, the CIC's impact has gone global. Working with eThekwini Municipality, located on South Africa's eastern coast, the CIC is helping to design the prototype for a central dashboard, or "data lake," for officials to cross-reference thousands of data sets that constantly monitor water supply and demand. Centralizing this critical information is an effort to address the issue of water scarcity in the community.
Combatting housing vulnerability
Tens of thousands of community members across Phoenix experience housing vulnerability each year. And although a myriad of programs and services exist to help individuals meet these obligations, the process of locating and applying for these plans can be overwhelming and arduous. ASU CIC partnered with three local agencies to help close the access gap.
To avoid redundancy across organizations offering housing assistance, several agencies including ASU's Human Services Campus and the Watts College of Public Service and Community Solutions applied the ASU CIC Innovation Workshop method to design a prototype for a Multi-Agency Portal that consolidates resources and data in service to their constituents.  
Meeting the immediate needs of those experiencing temporary homelessness is the focus of another partnership between Wildfire, Prefix Health and ASU CIC. Through the fully operational Arizona Benefits Portal, applicants complete an online questionnaire employing Optical Character Recognition technology that assesses their needs and pairs them with suitable programs.
Many Arizonans, particularly in areas heavily affected by economic challenges such as rural and tribal areas, rely on social service needs every day. ASU CIC's recent collaboration with the Northeastern Arizona Community Resource Network combined the voices of multiple stakeholders to prototype a comprehensive resource-sharing platform accessible to service providers and recipients alike.
Leveraging smart technology to improve public services 
Cities and non-profit organizations throughout the Valley have also benefited from partnering with ASU's CIC, using the working backwards process to improve public services.
Innovating customer service to 1.7 million people didn't daunt the City of Phoenix when they sought the assistance of ASU CIC to revitalize their nineteen call centers and website. Using the workshop process and resulting prototype, the City will be able to streamline common activities such as water bill payment through chat bots and digital voice assistants, thereby extending their ability to engage customers outside of business hours.
The City of Tempe's Graffiti Team currently spends valuable time and resources patrolling areas known to be hot spots for graffiti. Working with the CIC, city officials pioneered the idea of using existing cameras on waste collection vehicles to provide additional eyes on all areas of the city. This initial idea for the prototype could be expanded to possibly recruit other city vehicles as graffiti watch dogs once the project is in full production.
Senior falls account for over $50 billion in annual health care costs, with many of those falls happening at night when wearable devices are taken off for sleep. In an effort to improve senior citizens' quality of life, ASU CIC and Christian Care's Fellowship Square adult living residence recently investigated ways to reduce falling incidents. Using the technology of a common Alexa device connected to a motion detector, the solution's voice assistant reminds the listener to pause before standing and safely lights the way to the bathroom or other areas of the home.
 "CIC"ing it into the future
Since the launch of the partnership, ASU CIC has supported 19 challenges with local, regional and international cities and organizations to develop prototypes that leverage smart technology solutions to address various problems in their communities. 
And today, ongoing challenges include tactical climate geoengineering, ensuring access to rare scientific equipment through the Sun Corridor Research Network, and improving student services and communications at King Abdullah University of Science and Technology (KAUST) in Saudi Arabia. Through the AWS working backward cycle, ASU CIC is helping ideate and prototype effective approaches that shape an emergent future.