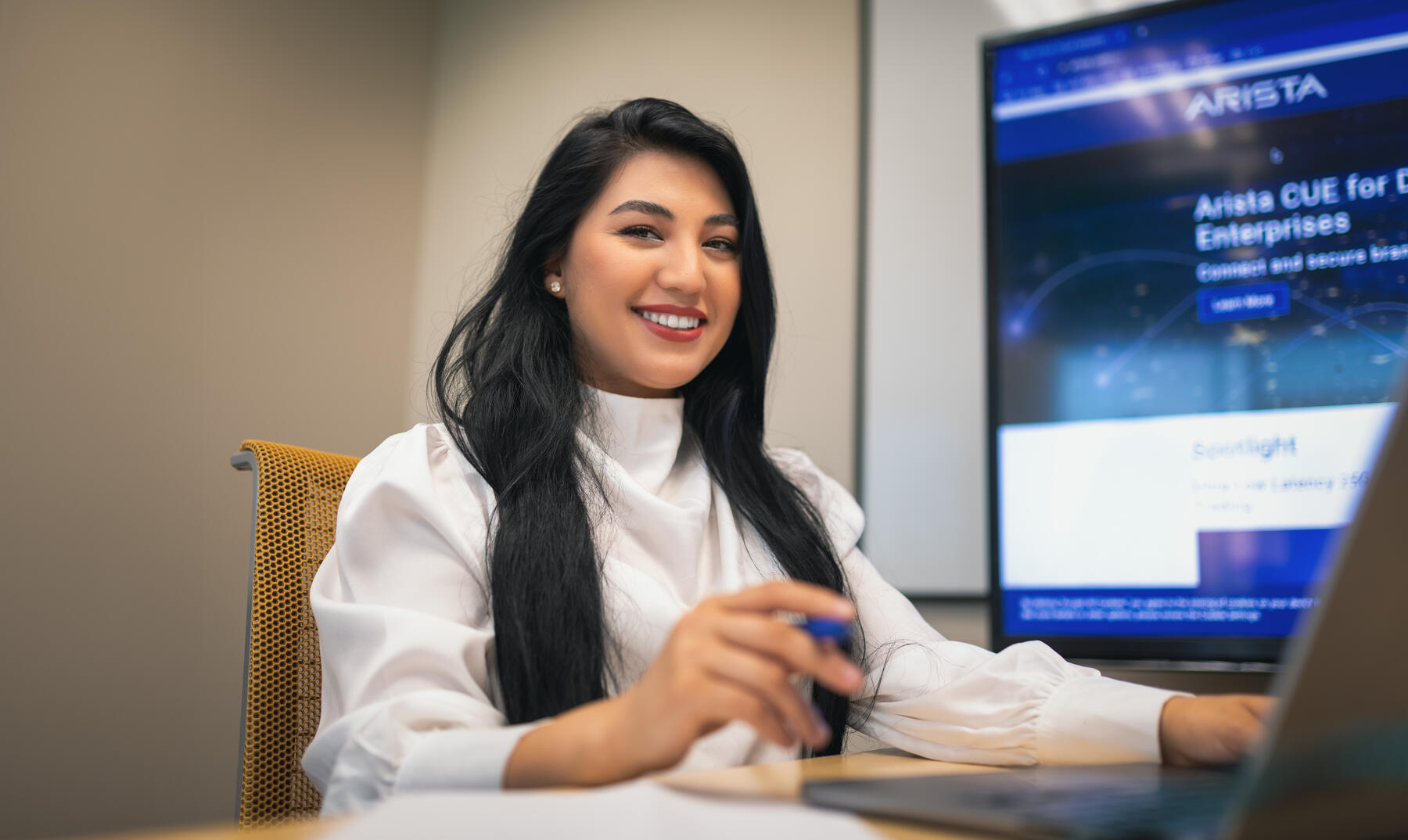 New upskilling program offers women in tech future-ready skills to succeed
Two years ago, Arizona State University (ASU) student Shiba Walizada arrived in Phoenix with 60 other refugee women from Afghanistan. Her arrival came on the heels of her studies at the Asian University for Women in Bangladesh being halted due to the COVID-19 pandemic and the rise of the Taliban in Afghanistan after U.S. troops withdrew from the country.
Speaking with Walizada, you wouldn't expect to learn that she's already experienced so much in her lifetime. She's excited to tell you about how she is a sophomore studying computer science and cybersecurity major at ASU; or will humbly share why she's interested in technology. "Some people are good at memorizing, but I'm really good at techniques," said Walizada. 
Walizada is one of eight Afghan female international students – all from the group that came to Phoenix two years ago — who are part of the university's Technical Upskilling Program, offered through ASU Enterprise Technology and Arista, which creates new pathways to enter the IT workforce.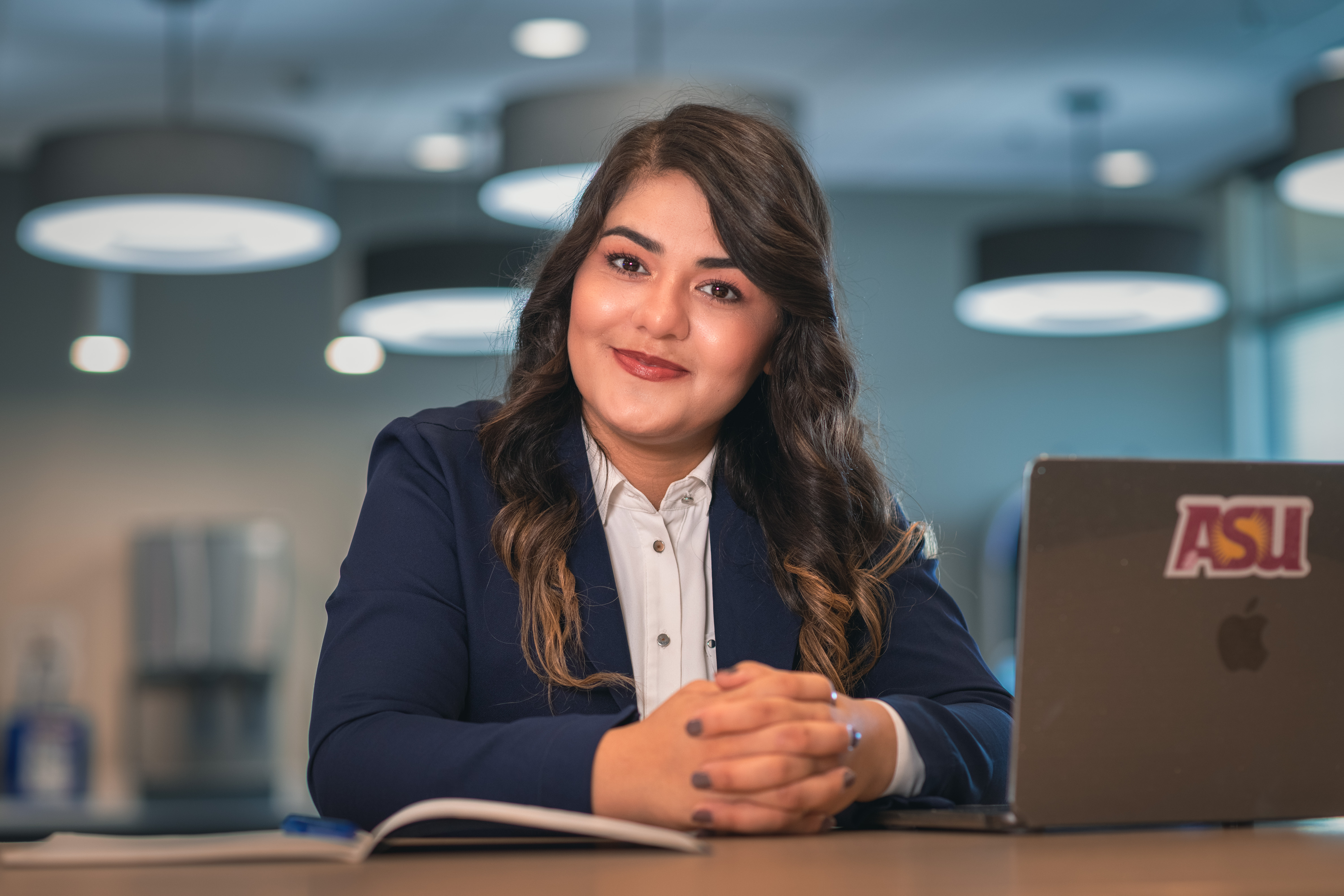 Meet Shiba Walizada, ASU student and Technical Upksilling Cohort participant. Photo credit: Mike Sanchez / ASU Enterprise Technology
Skills for the future IT workforce 
Along with being ASU students, the all-female cohort must complete 20 hours of training per week with Todd Simmons, director of network programs for ASU Enterprise Technology and lead trainer for the program. The program only began in September 2023, and the cohort will train for a year, first receiving Arista Certified Cloud Engineering Level 1 status, followed by the completion of Level 2 and Level 3 certifications. This experience provides workforce readiness, as most network engineers operate at a Level 3 status. 
The goal for this cohort is to achieve 3-5 years of training in a single year, and Arista is helping to make that possible. "Arista has been a great partner for the program, providing training and equipment for the labs," said Simmons, who brings decades of experience creating high-density networks. 
Only two months in, the cohort is training to learn more about connectivity and networking systems and processes — think exploring WiFi, learning how to fix issues, how devices are connected to each other and more.
Parastoo Mehrzad, a sophomore studying software engineering and computer science and fellow program participant, appreciates the working and training experience that the program has given her. "Studying and working are different," said Mehrzad. "This program gives me the opportunity to experience some of the skills that I've learned in the classroom, and that will help me in work. We can connect the things that we learn with the real-life experience."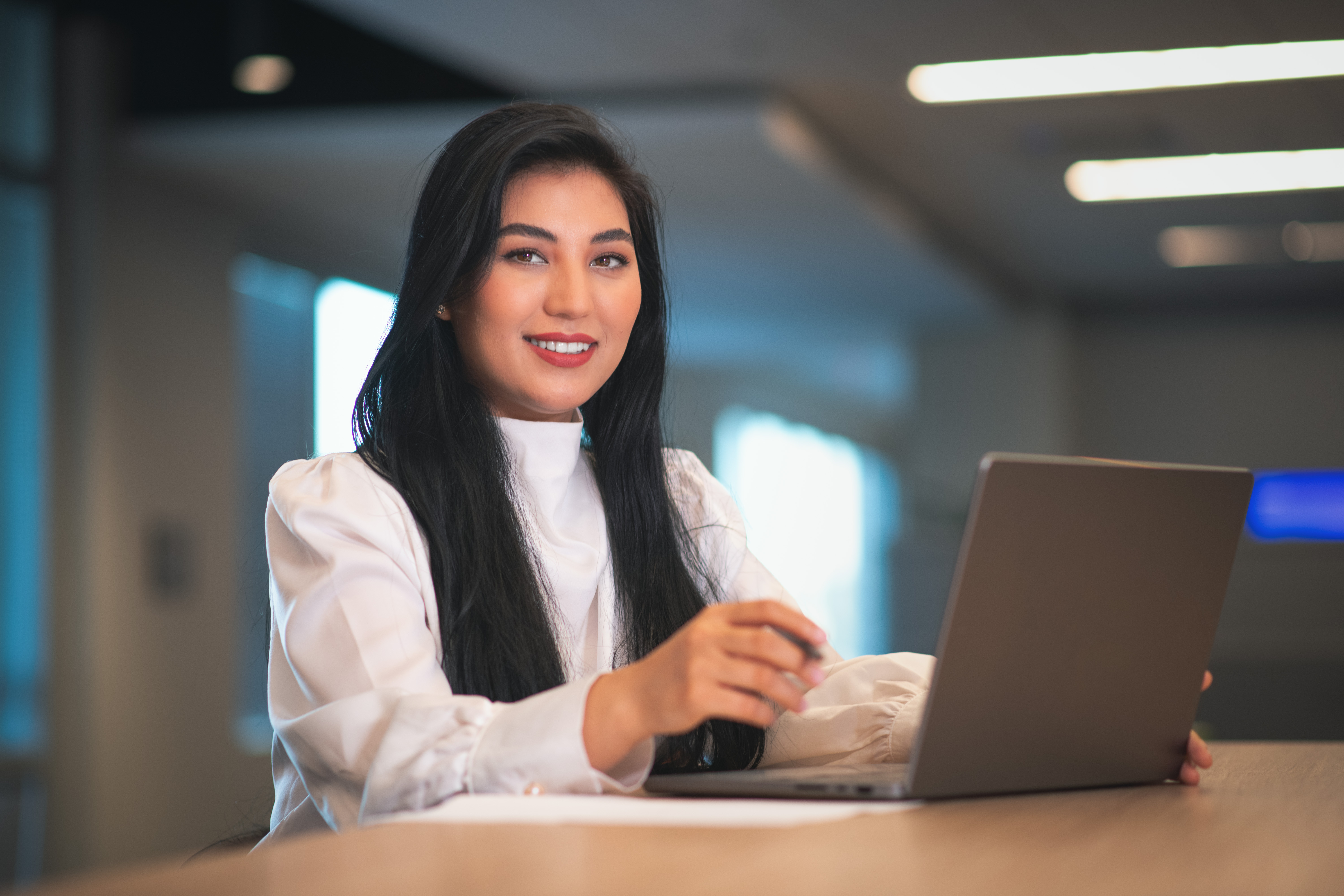 Meet Parastoo Mehrzad, ASU student and Technical Upksilling Cohort participant. Credit: Mike Sanchez / ASU Enterprise Technology
Why this program – with this cohort – matters
While the IT field is historically male-dominated — only 26.7% of women currently hold a position in tech — Enterprise Technology's Upskilling Program offers opportunities for individuals like Walizada and Mehrzad to enter the IT workforce. Mehrzad shared how much she's grown in her knowledge and understanding of technology. "Before, I didn't have a lot of information on how technology works," said Mehrzad. "When I got here, I realized how it makes life easier for people and how much technology is used in every part of our lives." 
By offering the Upskilling Program, ASU Enterprise Technology is creating a more diverse workforce that is better attuned to the various needs of today's communities.
"What makes this cohort special is that it's all women," said Simmons. "And, more importantly, it's all women whose government did not value them enough to understand how incredibly intelligent and how much ability they have because of their gender."
Mehrzad explained that, from her perspective, she didn't witness many women pursuing careers in technology in Afghanistan. "Back in my country, I was interested in doing other work like journalism or medicine," said Mehrzad. "But here, I became interested in technology. I changed my major to computer science. Science and technology as women – it's really interesting and gives me more confidence."
A program born from ASU's rapid digital and network transformations  
Simmons is training the upskilling cohort to be network engineers, hoping they will consider continuing on to become university employees after graduation. 
What's more, ASU's network is transitioning to a software-defined network or what Simmons calls "infrastructure as code." This means that when there is a network issue, instead of fixing an individual device, engineers will change processes via code, have people verify it, and then have different artificial intelligence (AI)  engines check for trends and analyze if an error occurred. Once a human approves the change, the software makes the update instead of a person manually going to the individual device to correct it. 
This innovative network engineering approach is modern compared with more traditional networking systems: the cohort of Afghan women is learning how things are done today and how Simmons believes things will be done in the next few years. This, he noted, will make the cohort incredibly hirable. "We're one of the only universities taking this approach," said Simmons. "I tell the cohort, 'Stick with us, and you'll have a successful career in technology.'" 
Walizada has big dreams for her future after the Upskilling Program and beyond. "I hope that when we [complete the first year] of the program, ASU or Arista will hire me because this is a good place for me to continue my education and work," said Walizada. One day, Walizada wants to start her own software development company with her education and work experience. 
"I'm happy for this opportunity; it is a unique opportunity and I can say that most people cannot get it – it is special," said Walizada. "When I'm done [studying for my major], I will be ready for the plans I have for my future."