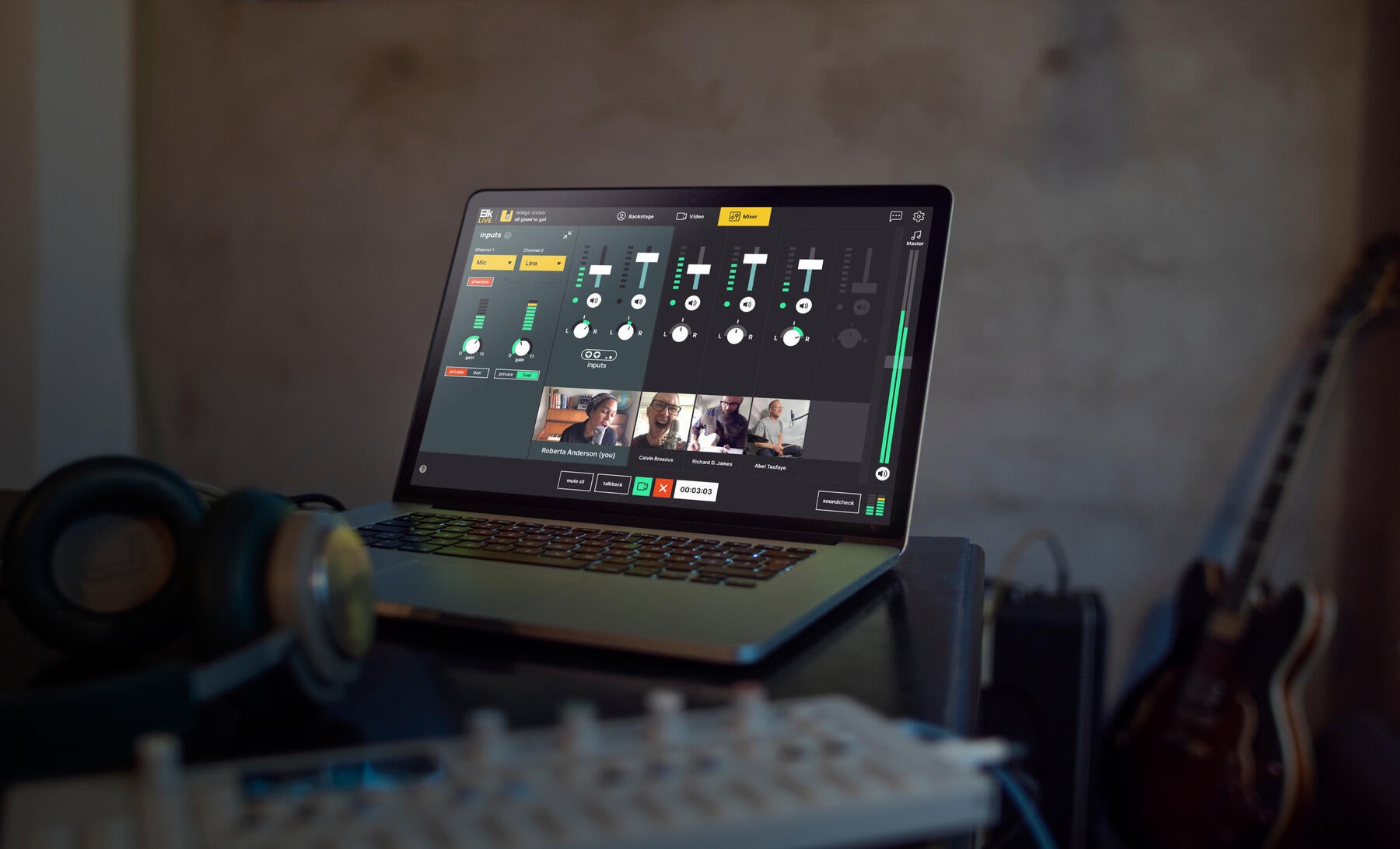 The speed of sound: Solving the latency for distant musical performance
Since the creation of the internet the challenge of collaborating and performing in real-time-sync from a distance has been a major obstacle for musicians around the world. Always on the "wish-list," during the COVID-19 pandemic and with more than 2 million people in the music workforce, a need for real-time collaborative virtual performance was revealed as more than a nice-to-have, but rather a necessity if musicians were to continue to write and perform in groups.
To better understand and possibly even address the issue, ASU Enterprise Technology, in partnership with the Zoom Innovation Lab, Verizon and Elk Audio, has set out to solve the issue of latency in collaborative virtual musical performance. The success of this project could bring relief to music students, teachers, a disenfranchised music workforce, and more allowing for real-time collaboration and engagement.
At the core of the issue are the physics of the internet, distance and time; the latency (time delay or lag) between participants gets worse as distance increases. A recent report written by Enterprise Technology executive director, project lead, and a professional musician himself, Warick Pond explores the team's discoveries and challenges of real-time collaboration in popular music creation and performance.
The report summarizes the findings of the team members and technology partners, including ASU technologists, network architects, video and audio-conferencing engineers, professional musicians, and veterans of the music products (MI) industry. The team were shocked at the positive, preliminary results of their real-time proof of concept trials creating syncopated musical collaborations at distances of over 2,000 miles.
The results of the tests, utilizing Verizon 5G Business Internet, ASU's Zoom Innovation Lab, and hardware from Elk Audio, showcase the potential for collaboration in popular music creation and performance, employing readily accessible and affordable technology. By solving (or at least minimizing) the problem of latency, the report aligns with ASU's Charter of inclusion to create a solution that is accessible with a strong ease of use.
"The applications are numerous," Pond said. "At present, the popular music industry requires in-person collaborations." He envisions a world where musicians no longer need to relocate to musical hubs in order to collaborate or study with other musicians. "Connecting musicians from across the world increases creativity, productivity and reduces the human footprint of musical production."
Elk Audio is a hardware and OS provider that offers products that are affordable, easily deployed, and accessible. The report highlights the use of Elk Audio's Bridge and Elk Audio LIVE Studio as part of the assemblage used to perform in a virtualized environment. The upcoming native Elk LIVE Studio could replace the need for an Elk Bridge in some instances, relying on whatever audio interface the musicians might already have.
The use of Verizon's infrastructure was critical to pushing the viable distance between performers. Establishing multiple locations with Verizon 5G Business Internet, a plug-and-play, fast and scalable wireless connectivity solution, enabled a successful real-time jam session between locations in Boston and Phoenix metros — well beyond the current known limits.
While early results are promising, the team would like to continue proofs of concept utilizing dedicated servers, virtualized avatars and more, to create other world-based performances and unique fan focused experiences that all drive to new opportunities in the performance arts.
Team member Ritchie Fliegler is a veteran touring and recording guitarist who has also held senior position at Marshall Amplification and Fender guitars said, "As the realities of musical performance continue to be redefined, moving from theaters, stadiums, clubs and coffee houses to digital platforms, they point out the glaring inability of current virtual stages to allow for real-time, interactive group collaboration. Solving this issue will literally change the way groups of musical and other rhythm-based performers coalesce and present their art."
The team invites partners, collaborators, and sponsors for future work. Come join in the fun and exploration. For further details, please contact Warick Pond at warick.pond@asu.edu.