Faculty Inspire Innovative Communication through Slack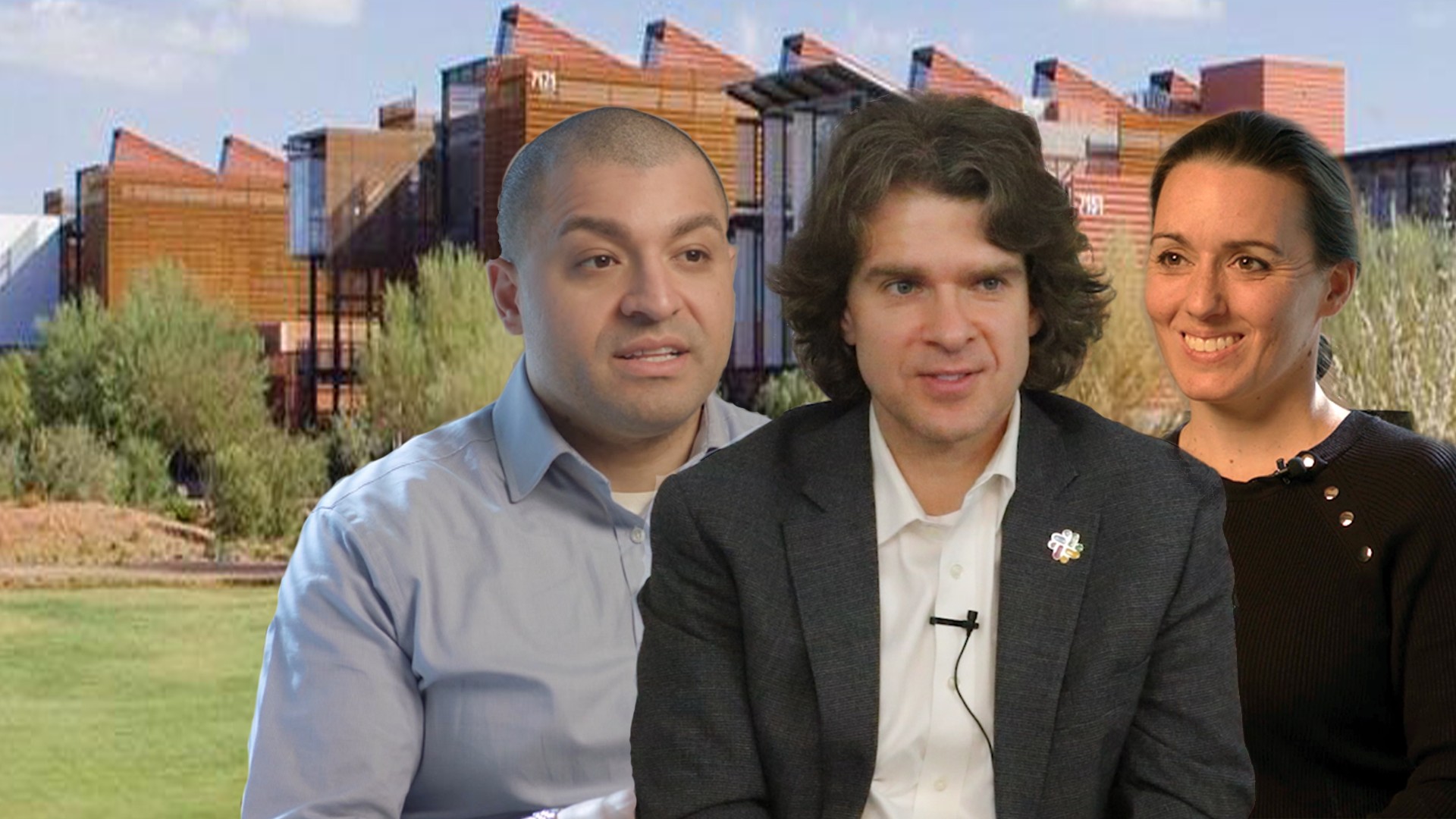 Although UTO recorded these interviews before the COVID-19 global pandemic, in our now physically distant world, their work is even more critical
Especially in a time of physical distance and all-remote teaching, learning and working, effective communication is crucial. The global pandemic has also put a spotlight on the tools that can support deeper connections at a distance. Faculty embracing a technology like Slack, the real-time collaboration tool available university-wide, embodies the innovative ASU spirit. Instructors including Matt Sopha, Prescott Perez-Fox and Alexandra Mehlhase aren't just using Slack as another means to share information with students; they're using it to enrich learning experiences.
"Slack is for people to come together, create a workspace and get work done," Sopha, Clinical Assistant Professor at the W.P. Carey School of Business, says. When he uses the word "workspace," he's not talking generally, but technically. Slack utilizes separate groups of course peers, faculty groups and staff departments to keep conversations going, and within those workspaces, separate channels dedicated to specific topics of conversation further clarify the work to be done. (View UTO's Slack 101 doc.)
Online classes are unique in that students are often living in a variety of time zones, Perez-Fox, Lecturer at The Polytechnic School, points out. "But if you give them a simple tool that they can have as a universal way to communicate, everything will become streamlined and become more consistent." And Slack seems to open up students' willingness to ask questions, Mehlhase says, with answers often given in group DMs or channels to help serve the collective class rather than one individual at a time; Mehlhase is a lecturer at the School of Computing, Informatics and Decision Systems Engineering.
Slack isn't just transposing typical email conversations to another platform, either. It's opening up instructors' availability, and, in turn, welcoming those questions. "It doesn't mean being available 24/7," Mehlhase says, but enough to give students a reason to be on Slack. 
Sopha took to Slack as an early adopter, spinning up Slack as the "digital classroom." For online learning, it can recreate the idea of a "group huddle" or regular in-person meetings. "They're building little communities within the courses and within the degree programs, on their own, on an ad-hoc basis," Sopha says. "I'm genuinely amazed by that."
These instructors and others at ASU are enabling spaces where students can innovate with a sense of agency. "My teaching assistant and grader are also in there helping guide them and sometimes we're pushing them for more, and we'll say 'hey, you're onto something' and keep the conversation going," Perez-Fox says. He, along with Mehlhase and Sopha, have also taken the charge to find other platforms and technologies to expand the Slack experience. 
"Over time, as we've added more tools and integrations into Slack, it's gotten even better," Sopha says. "Accommodating younger people, digital natives and Gen Z is meeting them where they live, and is not a disruption of the educational model as much as it is an evolution of the educational model."
The adoption of Slack by these faculty members is a foremost example of the changing drivers of engagement, a capitalization on ever-shifting technology to refine and update traditional pedagogy in the digital age and classroom. View the full playlist of our feature videos to learn more about the conversation taking place on Slack.
With thanks to EdPlus for support in the video shoot.
As ASU continues to monitor COVID-19, the university has transitioned from in-person teaching and learning to remote options. In this challenging time, however, the collective innovation of ASU faculty and staff has demonstrated remarkable adaptability. As a method of celebrating the good during uncertain developments, the University Technology Office is gathering success stories of "remote resilience" from the ASU community. The situation globally and across the country is changing daily, but we also plan to share these stories to keep pace.