Project Management IT
Meet Our Team
Request an ET Solution
Our Partners

Who Are We?
The Project Strategy & Design office is the point of contact for all projects in ASU Enterprise Technology. We establish standardization across tools, processes and procedures to ensure projects are managed consistently and efficiently by our team of Project Managers, to successfully meet goals. We strive for visibility and transparency in order to facilitate prioritization and business values.
Our highly-skilled IT Project Managers:
⚙ Take a vision and coordinate the work to make it real
⚙ Provide expertise in planning, executing, and delivering IT projects and initiatives.
⚙ Stay nimble among changing priorities and establish successful relationships with project teams, sponsors, and stakeholders.
⚙ Help remove project roadblocks, identify risks, manage scope, and provide timely status updates to leadership.
⚙ Unite Subject Matter Experts (SME) across ASU to successfully achieve goals.
How Do We Function?
Our ET leadership principles embrace an "Agile first" mindset. We strive to manage all projects using the Agile method.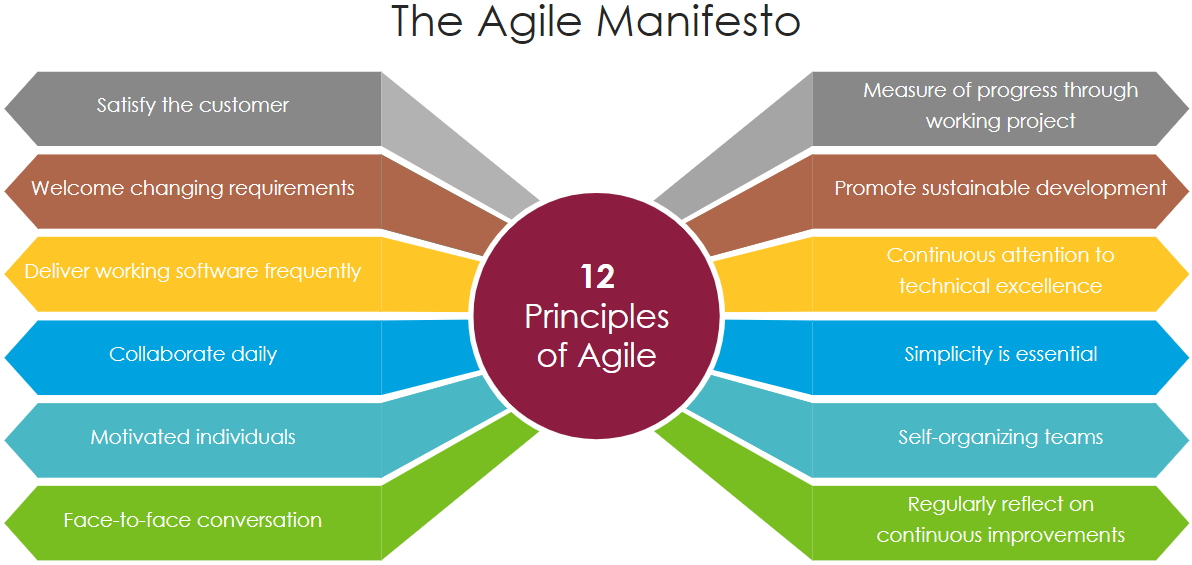 Agile project management uses an iterative approach of delivering value through multiple releases—with each release evaluated to verify the project is on the right track.

Project work is diffused into manageable pieces, focused on consistent value delivery and continuous improvement.
We manage our work using Scrum, a subset of Agile. Scrum teams typically consist of cross-functional experts such as software developers, QA testers, business analysts, security specialists, product owners, and a Scrum master. They work together to plan, prioritize, and release products across timeboxed periods, known as sprints. Scrum events are facilitated by the Scrum Master.

Scrum encourages collaboration, transparency, and commitment to value delivery and customer satisfaction.