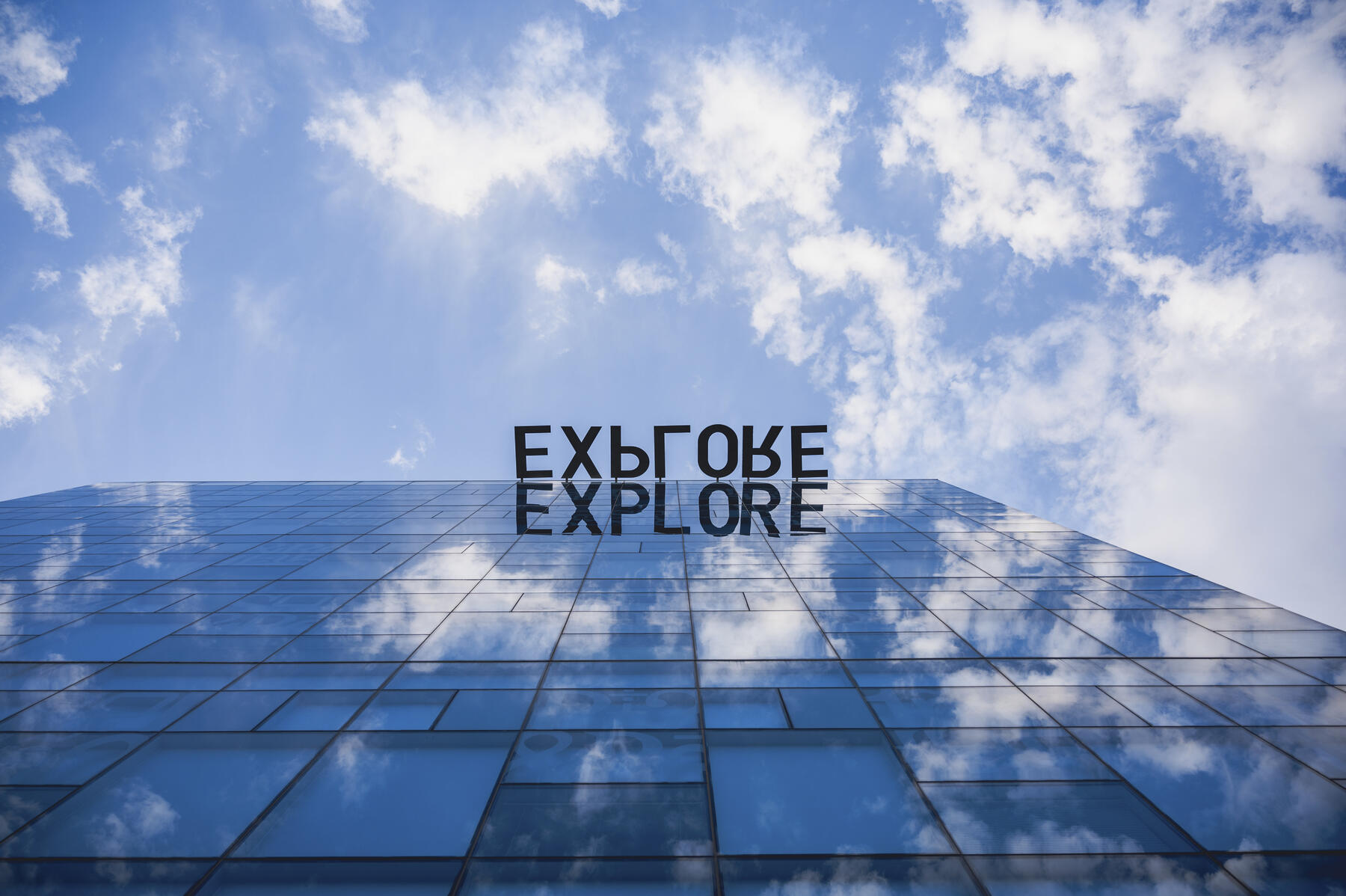 Introducing the Technical Upskilling Program: Building the future IT workforce
What do you really need to apply for a job these days? Organizing resumes and cover letters while knowing what certifications to seek can be overwhelming for anyone – let alone someone at the start of a new career.
Gaining the experience and qualifications needed for today's workforce can be difficult. While the field is growing rapidly — with the U.S. Bureau of Labor Statistics projecting a 15% increase in Computer and Information Technology Occupations over the decade — these positions often require narrow areas of expertise from applicants simply trying to get their foot in the door. 
Enter Enterprise Technology's Technical Upskilling Program: aimed at preparing participants for the technical skills of the future while meeting today's most immediate needs. 
Bolstering access to education and experience
Designed to provide insights into the diversity of IT careers, the program uses a rotational structure. Participants alternate between the four teams at Enterprise Technology, including: Experience Center, Deskside Support, Classroom Support and Program Management. In doing so, participants gain well-rounded experience as they explore the variety of roles in each department.
Andy Gendron has already begun to reap the benefits of the Technical Upskilling Program's rotational structure, particularly its ability to offer glimpses into different IT career pathways:
I look forward to the variety of experience offered by the rotation structure and the overall focus on IT. I feel like this is the perfect type of exposure to determine specifically how I'd like my career to progress.

Andy Gendron, 2022 program participant
While hands-on experience is vital, the Technical Upskilling Program also recognizes the power of education to unlock new career opportunities. Participants are enrolled in six ASU Universal Learner Courses at no cost. These courses introduce key IT concepts and skills.
After completing all six courses, participants can apply for a professional Google IT Support Certificate co-branded by ASU – elevating their standing in a competitive job market.
Sophie Jones
Meet the Fall 2022 Cohort for ASU Enterprise Technology's Technical Upskilling Program:
Cultivating IT career pathways for the individual
Described by participant Todd Lunn as "the chance to experience different aspects and paths that the IT world has to offer," the Technical Upskilling Program is creating pipelines that help individuals find their unique career paths while gaining direct experience.
What drew me to this program was being able to explore and experience some of the many different aspects of Information Technology as well as the different career paths.

Clark Tate, 2022 program participant
Technical Upskilling Program participants don't need to choose between school and work; the paid program offers flexible working hours for participants to also complete their studies. Participants are also primed for success through dedicated mentorship, facilitating multiple points of connection across groups and departments with mentors remaining as a consistent guide. Touchpoints, one-on-ones and monthly lunches for the cohort build community.
Envisioning the future 
The fall 2022 cohort is supported by AZNext, a program that partners with ASU to offer upskilling initiatives across the university. Career development efforts powered by AZNext can be seen in the W.P. Carey School of Business, Ira A. Fulton Schools of Engineering, and New College of Interdisciplinary Arts and Sciences. 
One such partnership with AZNext is the Readiness for Vets Program, which empowers veterans to "transition to the business world" following their service. Salesforce, a long-time partner of ASU, has also collaborated with AZNext to create the Trailhead Academy, which assists participants in the development of in-demand digital skills. 
Through the Technical Upskilling Program at Enterprise Technology, exploring the IT sphere is more accessible than ever.
In my previous job, I worked for a refurbishing electronics warehouse and I loved it. All the tech I could get my hands on and being able to repair computers was my passion. Learning about this opportunity to grow my skill set and have more training in IT support really pulled me in to want to succeed and go for it.

James Saenz, 2022 program participant

With an emphasis on the interdisciplinary, the Technical Upskilling Program ensures participants from all walks of life are able to reimagine their future in IT.

As the program welcomes its second cohort this week, Enterprise Technology's mission of catalyzing unparalleled growth and engagement continues to flourish – so too will participants, their opportunities multiplying along the way.