2023 Trusted Learner Network Unconference
May 18,2023 | 8:30 a.m. - 5:00 p.m.
Thunderbird Global Forum | Phoenix, AZ 
Thunderbird Global Headquarters Building Downtown Phx

As new pilots and partnerships emerge, it's an exciting time to be in the digital credential space!

 

Experts, evangelists, technologists and advocates who are committed to moving the digital credential ecosystem forward were invited to join us in Phoenix, AZ on Thursday, May 18 for the fourth annual Trusted Learner Network Unconference.

 

Together, we built on the connection, collaboration and codesign foundations that began forging in 2020 and explored a joint forecast map for our journey into the future of digital credentialing.
What is the TLN Unconference?
Since our first convening in 2020, the TLN Unconference has broken the mold of traditional industry conventions in nearly every way--the format, the length, the purpose and the outcomes. If you're the type of person that enjoys going to a conference and find that all of the important conversations happen in hallways, over coffee, or in the hotel lobby outside of the 'main event,' you're in the right place! The TLN Unconference is designed to create participant-led space for exactly those types of organic, long-form discussions while simultaneously making explicit opportunities for individuals to join that may not have ever found you in the hallway. Utilizing convening formats like Open Spaces and prompt-driven reflection, as well as lots of room to move around, doodle, fiddle and engage with your neighbor, the TLN Unconference is here to spark creativity, create and reinforce powerful people connections, and generate novel ideas.
In Case You Missed It....
 

Living Agenda

** While the start and end times each day will not change, all activity times are fluid/subject to change... because it is an unconference.
Thursday, May 18, 2023
 
8:30 a.m. - 9:00 a.m.
Doors Open - Registration and continental breakfast served
9:00 a.m. - 10:15 a.m.

Welcome!

Introduction to the TLN Unconference, remarks from ASU CIO Lev Gonick and ASU CISDTO Donna Kidwell on the evolution of the digital credentials ecosystem, and a walkthrough of the year in review for the TLN and the larger community.

10:15 a.m. - 11:45 a.m.

Workshops
Thanks to so much positive feedback from last year's Unconference, TLN will host a round of informative, interactive workshops presented by members of the TLN Community. Join to develop a new skill, contribute to important work happening in the ecosystem, or to debate about the future!
 

Workshop A: Living and co-designing in story: How our stories influence how we innovate and what we build!
Co-facilitators: Dr. Kelly Page LWYL Studio, Meena Naik, JFFLabs

During this highly interactive workshop, Dr. Kelly Page and Meena Naik will guide us to reflect on the events of our lives through verbal and visual storytelling. The goal of the workshop is to develop a better understanding of how our own journey and experiences influence our work, and the importance of making our lens visible to ensure we have a diversity of experiences informing our digital credential and record ecosystem. 
 

Workshop B: Verifiable LERs: Finding the language to empower your community
Co-facilitators: Dr. Kerri Lemoie and Gillian Walsh, MIT, Digital Credentials Consortium

Learning and Employment Records (LERs), digital credentials, badges, credentials, certificates, passports — do we know what all these terms are? Do we have shared, universal definitions to define these future-focused concepts? How can we move forward in navigating this landscape without the proper field guide?

In this workshop, we'll collaborate to reach a common understanding of how verifiable digital credentials technologies work and can be used. We'll translate this understanding into descriptive language that is meaningful and impactful for the organizations, businesses and communities where we work and live so that they may join us on this journey. 

12:00 p.m. - 1:00 p.m. 

Lunch & Panel: Student Perspectives

Led by Dr. Donna Kidwell, ASU Information Security and Digital Trust Officer, a panel of ASU learners of different experiences will join the Unconference to share their educational and work pathways, their engagement with records and credentials, and their view of the future of work.

1:00 p.m. - 4:00 p.m.

Open Spaces

Utilizing the Open Spaces Technology framework, conveners are asked to present topics and invite co-conveners to join them in open discussions. Designed as a generative endeavor participants will engage around a convening question and break out into small team rooms designed for collaboration. Led by ASU Enterprise Technology's Chief Culture Officer, Christine Whitney-Sanchez.

4:15 p.m. - 5:00 p.m.

Share out and Closing

Gathering back together, participants will share key insights back to the Unconference group related to the convening question and look toward the future.

5:30 p.m.
Networking Reception (Open to All Unconference Participants)
After a long, rewarding day of thinking, talking and building, it's time for a cool drink and a chance to unwind! Join us in the Thunderbird Pub for a social hour to break bread with your Unconference colleagues. 
TLN Unconference Menu
 Breakfast includes a simple continental breakfast of donuts, bagels, fruit, juice, water and coffee
 Lunch includes a variety of sandwiches; Mediterranean Veggie Ciabatta with Hummus, Turkey, Bacon and Cheddar Baguette & Ham and Cranberry-Fig Jam on Artisan. Sides include; Spinach salad with bacon, egg, mushroom and tomato, roasted vegetable pasta salad, chips, cookies, team and water. GF options will be available. 
 Reception menu includes treats such as; Chips with salsa, vegetable with hummus, mini sonoran chicken quesadilla cones, pretzel bites with cheese, vegan meatballs with sweet chili sauce & a pasty assortment.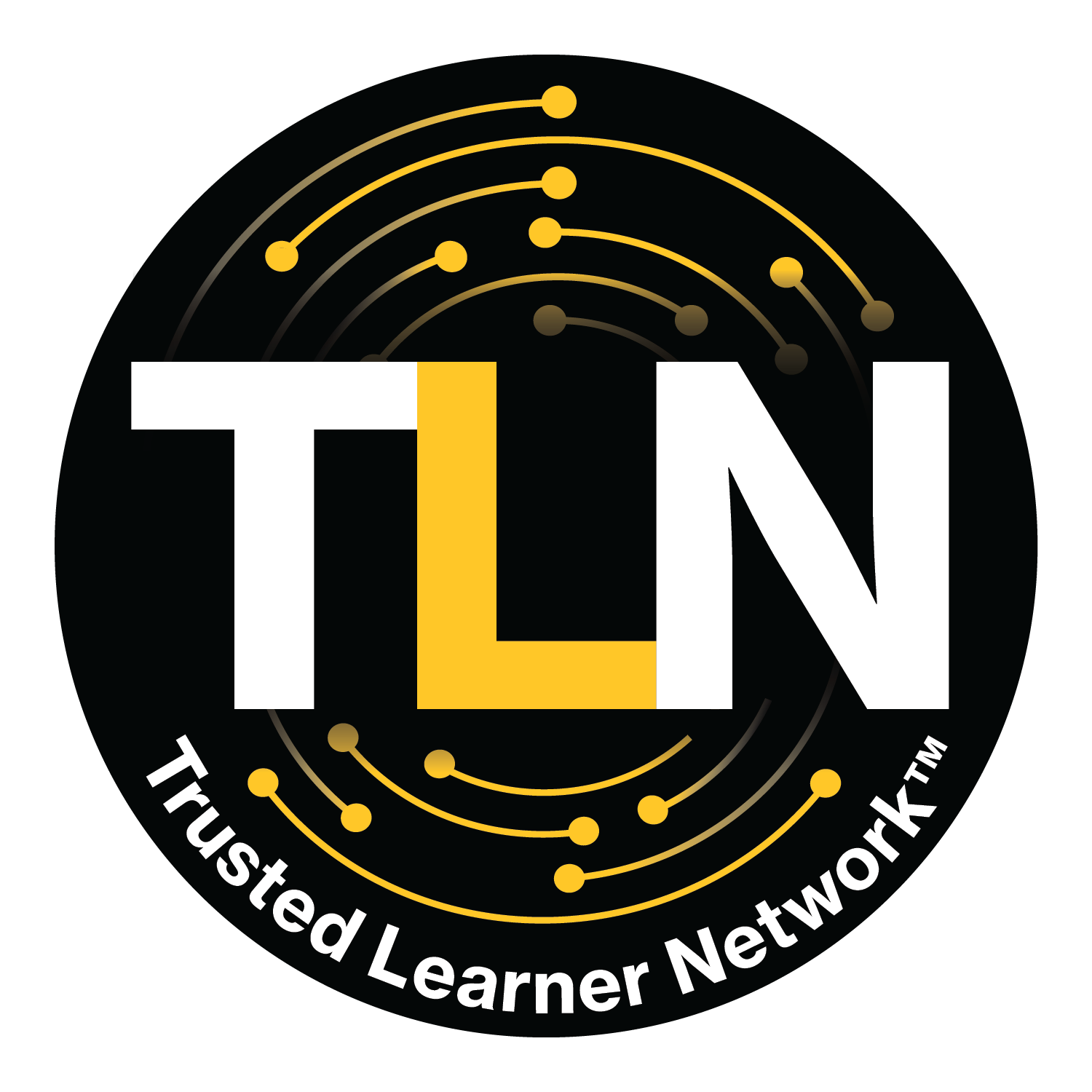 Why Attend?
The TLN Unconference is unlike any other convening in the digital credentials space. Here are a few great reasons why you should attend:
Engage with your colleagues, collaborators and meet a host of new faces all attending with the purpose of advancing the digital credentials space. TLN Unconference is a pre-competitive gathering, an opportunity to advance partnerships and look for new ways to push the digital credentialing (and it's adjacent focus areas) into reality

Advance a new idea, pick through a thorny challenge or roadblock, or show off a new piece of technology or functionality you're excited to bring to your customer base. Receive feedback and problem-solve together

Learn a new technique or tool in an engaging workshop session led by valued members of the TLN Community (more coming soon!)

Experience the beauty and splendor of the Sonoran Desert as you join us in Phoenix, AZ (hint: it won't be too hot, but remember to stay hydrated and bring your sunscreen!)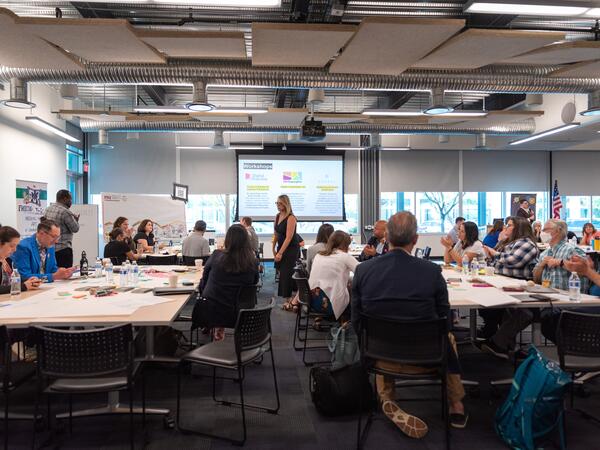 Timely topics to talk about during Open Space
At the TLN Unconference, conveners will drive discussion spaces. 
Here are a few of the topics that our current registrants are eager to dive into:
Connecting the skills ecosystem with trust and establishing LERs for all.

Credentialing and the future workforce.

Decentralized credentialing and user autonomy of data

Developing pathways for micro-credentials and digital badging

Identifying key stakeholders: how do we serve their needs and how are they represented in decision making 
 

Directions and Parking Info
Thunderbird School of Global Headquarters building is located at:
401 North 1st Street Phoenix, AZ 85004
The Trusted Learner Network planning team highly encourages using alternative transportation such as carpooling and utilizing the Valley Metro Light Rail. 
Parking is available at the following ASU lots:
University Center Garage: 401 N. Central Ave, Phoenix, AZ 
UCII / Cronkite Parking Lot: 555 N Central Ave, Phoenix, AZ
ASU cross parking can be utilized at the 4th Avenue/Perimeter Lot: N 4th Ave, near W Van Buren St.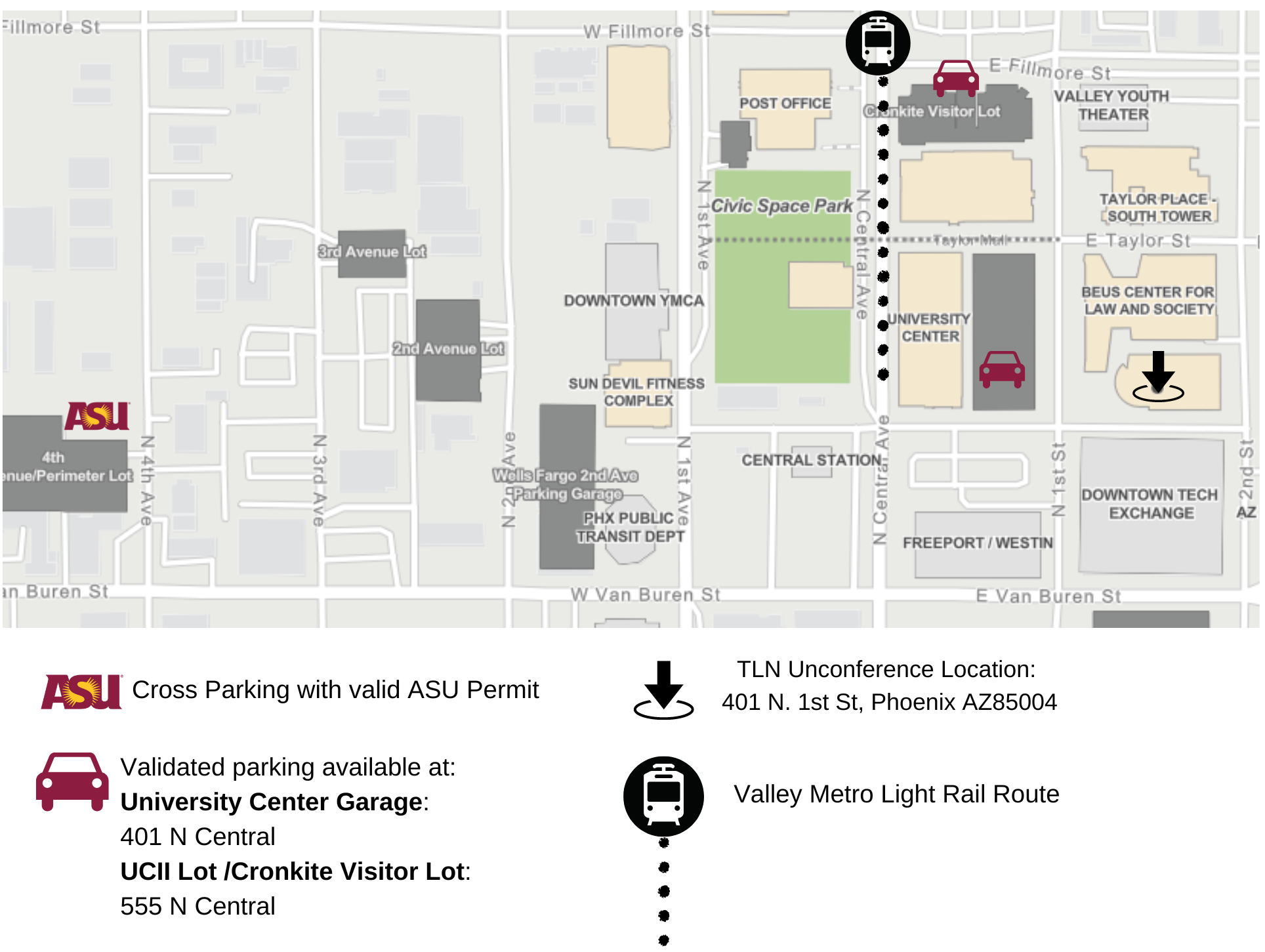 Right click the image to save 
 

Need a hotel?

Coming to Phoenix, AZ from out of town? Welcome! The following hotels are located near Thunderbird's Global Forum.

Book your stay by visiting visit.asu.edu/travel  Select the Phoenix Airport/Downtown Phoenix campus drop-down. 

Hampton Inn and Suites Phoenix Downtown
77 E.  Polk Street, Phoenix, AZ 85004
602-710-1240

Hilton Garden Inn Phoenix Downtown
15 E Monroe St, Phoenix, AZ 85004
(602) 343-0006

For additional information about airports and hotels, please visit ASU's Travel information for ASU campus visitors at visit.asu.edu/travel