Information Security Team Supports Arizona Coronavirus Response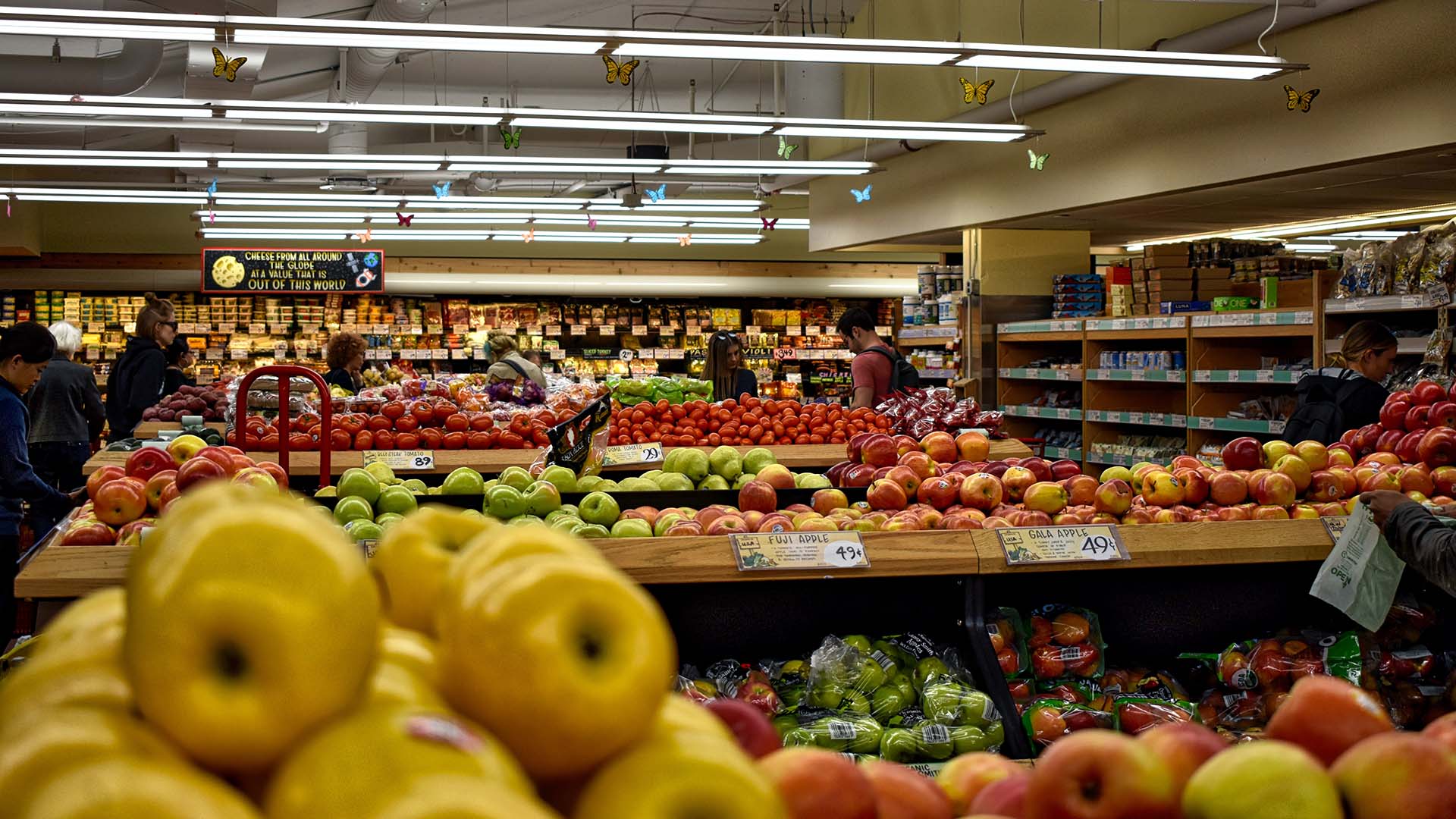 UTO Humble Heroes: Brett Woods + the Information Security Team, Alyssa Goldstein, Robert Kamilli, Kevin Lough, Sean Reichert and TJ Witucky
"I definitely brewed a couple cups of coffee before starting to read the 2000+ emails and heading straight into our morning meetings!" said Brett Woods, an Information Security Associate with the Governance, Policy and Information Security (GPIS) team. Brett recently returned from almost two months of active duty with the Arizona National Guard as part of the state's COVID-19 response.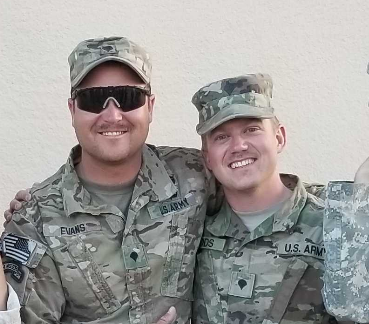 Brett Woods (right) and a National Guard colleague during a training event in 2019.
On March 19th, Governor Ducey activated the Arizona National Guard. The mission, according to the Department of Emergency and Military Affairs, was "to surge logistical capacity to grocery stores and food banks around the state in order to make resources accessible to our communities with the greatest need." Woods' unit was part of this response, sparking rapid adjustment on the Information Security team to serve the ASU community in his absence. "Literally, one day I'm there and then one day I'm just gone, and there was definitely a lot of work that I kind of placed on my team," Woods recalls.
During this time, Woods focused on supporting the distribution of food and essential resources -- restocking shelves and supporting grocery stores faced with both an increased demand and added complexities to their processes (masks, sanitation, etc.). "We were really there to help out," Woods explained, "we pretty much worked from the time the grocery store closed to the time it opened." 
His work also included supporting food pantries around Arizona as demand skyrocketed. For example, a food pantry in Phoenix that regularly fed 400-500 families each day ramped up to feeding about 1500 families daily. Woods also was quick to recognize the service of employees and volunteers at stores and food banks. "It was inspiring, knowing that there are people that just kept working through it and volunteers that are risking themselves."
The Information Security team was incredibly supportive and quickly pivoted to continue to protect ASU from security threats and enable Woods to focus on his work with the National Guard. "Everyone stepped up and filled the void when he was gone," shared Tom Castellano, Lead Architect & Senior Director Of Cybersecurity Strategy and Assurance, "that was another big attestation of how our [GPIS] team operates -- they step up where any other individuals need help." 
TJ Witucky, Director of the Security Operations Center and Woods' supervisor, explained that both staff and student workers took on new or expanded responsibilities. For example, students took a much larger role in creating the weekly Executive Brief which informs leaders across ASU about security efforts, threats and news. 
This flexibility and agility is key to the success of a team focused on security incident prevention and response, and the experience of pivoting in Woods' absence has illuminated opportunities to further strengthen these capabilities. This situation "has really galvanized the need for that cross-training ability," Witucky explained," to have the cross-functional team so we can have people jump in on any particular subject or topic whenever necessary."
In his National Guard service and day-to-day work at ASU, Woods embodies a dedication to community, customer delight and service. "He'll jump in and help whenever you need someone to help with anything on the team," Castellano shared. 
As Woods explained, "I just have the mindset of, if there's a task it has to get done, and if I'm the first person who reads it, I'm putting my name down." Woods' National Guard service this spring also necessitated postponing some of his coursework for a computer engineering degree.
When nominated as a UTO Humble Hero, Woods was quick to recognize his colleagues who took on additional responsibilities in his absence: Alyssa Goldstein, Robert Kamilli, Kevin Lough, Sean Reichert and TJ Witucky.
"UTO and the National Guard are benefiting from each other. Brett brought the mentality of GPIS and UTO, where everyone is working together and being open and inclusive, to his work with the National Guard," Christine Whitney Sanchez, UTO's Chief Culture Officer, shared. "As he returns to his role at UTO, he appreciates the leadership and community building skills he practiced in his role with the National Guard. With the ramifications of COVID-19 and the protests that have erupted in Arizona, Brett can be called back into service at any time."
Congratulations and many thanks to these UTO Humble Heroes!
UTO is full of unsung heroes -- Problem-Solvers, Jumper-Inners, Quiet Leaders, Cheerleaders and Champions, Agile and Flexible Doers and Attitude Winners. These team members embody the best of UTO in their everyday work. UTO Humble Heroes is a series featuring the people who make UTO run -- their stories, in their own words. These exceptional team members solve problems, provide support, and help students, staff, and faculty at ASU. While everyone is connected digitally, the idea is to share the journey of what our teams and colleagues accomplish.